100mL - One Hit Wonder - Rocket Man
100mL - One Hit Wonder - Rocket Man
One Hit Wonder
description
100mL
Balancing a lightly tart Greek yogurt, fresh mountain blueberries, and savory granola, Rocket Man is a harmonious blend without equal. From the subtle sweet tartness of the inhale to the palate cleansing exhale, get ready for a flavor that's out of this world. Enjoy the ride.
VG/PG Ratio: 80/20
Made in the USA
Material: Plastic Squeeze Bottle
Cap: Child-Resistant Cap
Made with Trunic 2.0 Nicotine Salts
Ingredients: 
Note: This product is not intended for use in pod systems. This product is only intended for use in a tank or atomizer. Although this product contains nicotine salt, it is not a "high nicotine salt" product, and thus should not be used in a pod system device. If you have any questions, please don't hesitate to contact us.
Also found in:
Customer Reviews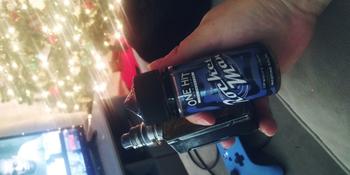 12/31/2019
Taste just like a light berry yogurt!
I decided to try this out even though I didn't see a rating for it and am glad I did. It has a balanced, slightly creamy yogurt flavor with just the right amount of berry. If you like creams, but sonetimes find them too sweet or cloying in their richness, give this one a try.
Rachel H.

United States