60mL Pacha Mama - The Mint Leaf - Honeydew Berry Kiwi
60mL Pacha Mama - The Mint Leaf - Honeydew Berry Kiwi
Pacha Mama
description
This juice takes amazing to a whole new level. The mouth watering flavors of honeydew, sweet berry and tangy kiwi all rolled into a smooth vape that leaves you with a fresh hit of mint. Hey Summer 2017…it's on!
VG/PG Ratio: 70/30
Made in the USA
Material: Glass Bottle
Cap: Child-Resistant Cap w/Dropper
Ingredients: Contains Nicotine, PG/VG, Natural and Artificial ingredients.
Also found in:
Customer Reviews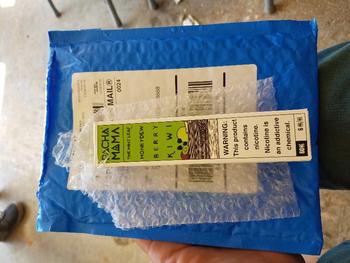 03/04/2018
Revisión del producto y de la tienda
Es mi jugo favorito eh comprado varios, rico sabor, buen golpe, buen vapor, con un toque de menta pero super leve y digo leve por que casi no se siente es perfecto ya que no me gusta la menta. La tienda es responsable, envíos rápidos, buenos precios, productos auténticos,  no se equivocan en las órdenes, buenos empaques, los productos llegan como la descripción y foto. Gracias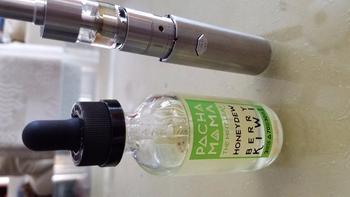 11/24/2017
Minty
A nice balance of flavor. The mint is not over powering. I don't know many vapers so when someone is vaping and it smells so good I have to ask what it is and who's the maker!
The brand is called Pachamama and it's manufactured by Charlie's Chalk Dust. Enjoy!
09/04/2017
Eliminate the middleman!
I was very pleased and I will forever be a customer not having to leave my home and drive to a store to get bad service and get overcharged! Thank you
09/19/2021
Great
Half the price of my local Vape store and quick free shipping couldn't ask for more
Anonymous

United States
10/03/2019
Good but not great.
I like the flavor of melons and mint, just not an all day vape flavor for me. Will buy this flavor again someday.