60mL Pacha Mama - Peach Papaya Coconut Cream
60mL Pacha Mama - Peach Papaya Coconut Cream
Pacha Mama
description
Ever eat a tropical fruit salad? Ever wish you could just wrap it up and take the fruity creamy goodness with you? Now you can. Peaches, papaya and coconut cream in an e-liquid you will put in the '#1 go to' spot on your shelf!
VG/PG Ratio: 70/30
Made in the USA
Material: Glass Bottle
Cap: Child-Resistant Cap w/Dropper
Ingredients: Contains Nicotine, PG/VG, Natural and Artificial ingredients.
Also found in:
Customer Reviews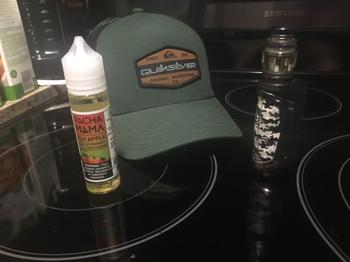 03/16/2021
Great!
All of them taste great. I never had these before. So I made the right choice and will be back for more!
Brad D.

United States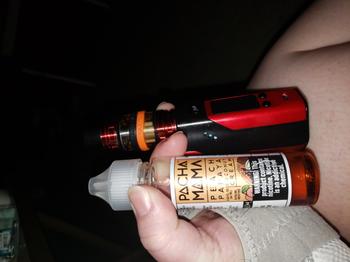 08/08/2019
Pacha Mama
Very good and a new favorite. Cool enough to vape all day and night..
Anonymous

United States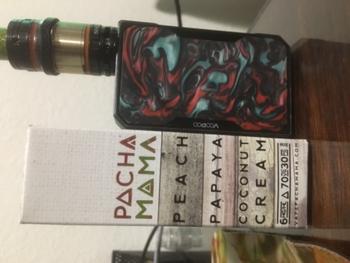 02/20/2018
Good but harsh
It was really tastey but the 6mg was way harsher than I expected and it was sort of unenjoyable just for that reason. But this is not the companies fault. Still delicious juice.
09/04/2017
Peach papaya
I've used several bottles of this stuff and it's a great product, when it's correct. My last purchase i ordered 2 bottles of this stuff and one was peach the other well, more like the mango (not my favorite). I was going to call but since i work nights seven days a week for six weeks at a time i just figured to **** with it.
10/03/2019
Strong peach with hint of coconut.
Definitely recommend this one if looking for something smooth and peachy. Hint of coconut/papaya adds a balance to it that makes it good and not so boring as just peach by itself.