100mL - Taste Vapors - Orange U Fineapple
100mL - Taste Vapors - Orange U Fineapple
Taste
description
Tangy Orange delight with a subtle pineapple exhale that tastes like a tropical sunrise.
VG/PG Ratio: 
Made in the USA
Material: Gorilla Bottle
Cap: Child-Resistant Cap w/Nozzle
Ingredients: 
Also found in:
Customer Reviews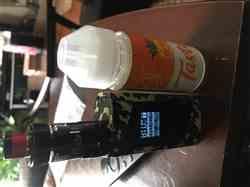 04/07/2019
It's ok
It's not terrible but not that good. Just wasn't what I was expecting. I wouldn't order it again.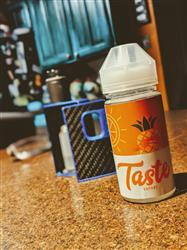 07/04/2018
Flavor Da Bomb!!
Tasted like orange crush soft drink with pineapple. Super good, and will definitely try again
07/02/2018
Gross
Taste like orange cough syrup. Not boxed so most of it spilled during shipment. The safety seal was broken from being tossed around so I really didn't trust it as well. Tossed it in the trash. Money wasted.
Hi Robin, I am sorry this flavor was not what you hoped for, but anytime something arrives damaged during shipping, (please visit our FAQ's page: https://www.buyvapor.com/pages/frequently-asked-questions) And then let us know! We are here to help where we can and want you to have positive experiences here at BuyVapor.com!
06/18/2018
Fantastic
It's an all around great juice. It's delicious and it fits the description perfectly. Orange with a hint of pineapple. It tastes like an orange popsicle! Possibly one of my new all days.