120mL Charlies Chalk Dust - Honey Badger
120mL Charlies Chalk Dust - Honey Badger
Charlies Chalk Dust
description
Attention: 
Product Update 8/3/2020
Unfortunately, Honey Badger has been discontinued by Charlie's Chalk Dust and this is the last batch. Currently only available here in 3mg. 
Charlie's Chalk Dust has come out with King Bellman as a tobacco flavored option to replace Honey Badger.
120mL ejuice that is has an incredibly smooth and delicious honey flavor that seamlessly captures the sweet complex flavor of tobacco you crave. This ejuice rivals the fearless "ultimate badass of the animal kingdom". 
VG/PG Ratio: 70/30
Made in the USA
Material: Bottle (4-pack glass)
Cap: Child-Resistant Cap
Ingredients: Contains Nicotine, PG/VG, Natural and Artificial ingredients.
Also found in:
Customer Reviews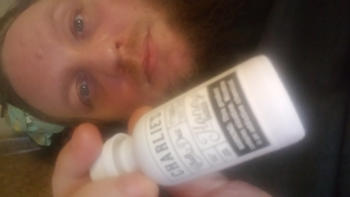 06/30/2020
The best
Always incredible! I love love love BuyVapor and Honey Badger! BuyVapor is far and above the best buying experience on the web, PERIOD.
Steven A.

United States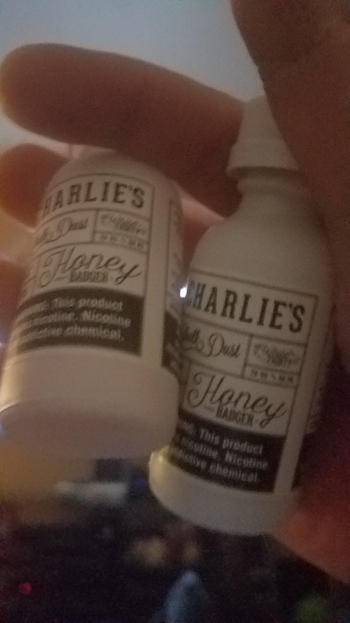 03/05/2020
BuyVapor is my one and only.
I've been buying my rare, discontinued ejuice from these guys for around 3 years now and I literally have ZERO complaints. I buy Charlie's Chalkdust Honey Badger ejuice and these guys stocked up on it when it became discontinued, just for ME. You can't find it anywhere! And the staff are so damn great. They ship immediately and if there's any issue, THEY ACTUALLY CARE! THEY ACTUALLY HELP YOU! BUYVAPOR IS 10/10 ACROSS THE BOARD❤
Steven A.

United States
06/02/2020
Great!
Awesome taste over all. Glad they still have some in stock.
Anonymous

United States
05/22/2020
Milk and Honey
Taste great,imo. I always order to stay stocked.
Anonymous

United States
02/02/2020
Great customer service
Wonderful. I had a damage, they replaced it. It was lost in the mail, they replaced it again. Fantastic people.
Steven A.

United States