60mL - Mr Meringue
60mL - Mr Meringue
Mr Meringue
description
Mr. Meringue ejuice 60mL - No 'squeeze your face pucker lip' here. The inhale on this is a true fresh lemon essence, and the exhale gives you the flaky pie crust desert taste you crave. Like floating on a lemon fresh fluffy cloud of meringue!
VG/PG Ratio: 70/30
Made in the USA
Material: Gorilla Bottle
Cap: Child-Resistant Cap w/Nozzle
Ingredients: Nicotine, PG/VG, Natural and Artificial Ingredients. 
Also found in:
Customer Reviews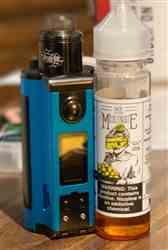 05/17/2019
Awesome!
This is my main go to juice. Sweet but not too sweet. Very flavorful in my topside with profile and OFRF mesh.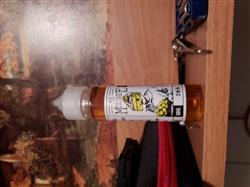 06/19/2018
Decent
Not to shabby taste just like flaky lemon meringue pie
10/05/2019
Description is spot on.
When you inhale you taste all the flavors of a lemon meringue, but when you exhale you get a nice buttery after taste.
05/10/2019
The best!!!!
This is my hands down favorite juice. I vape it very day!!!! It has the best flavor of any juice I have tried. I did venture out and tried the ms meringue and uncle meringue, I tried them and have not vaped them again. Uncle meringue is ok in a drip tank. But this!!!! I best vape. Do yourself a favor and try it out if your looking for something to vape all day. I actually received it in 2 days one time it came in one!! Great site to buy juice!!