60mL Space Jam - Moonfire High VG
60mL Space Jam - Moonfire High VG
Space Jam Juice
description
60mL
Fresh squeezed blue raspberry lemonade.
VG/PG Ratio: 70/30
Made in the USA
Material: Plastic Bottle
Cap: Child-Resistant Cap
Ingredients: Glycerin (USP), Propylene Glycol (USP), Natural and Artificial Flavors, Nicotine (USP)
Also found in:
Customer Reviews
Write a Review
Ask a Question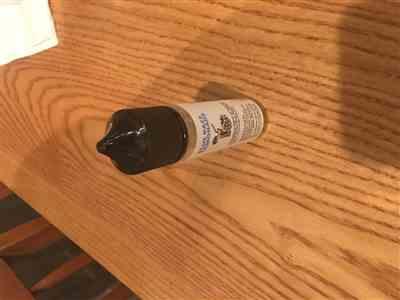 01/29/2020
Can I give zero stars?
Maybe I'm used to flavors being strong and discernable, but I have yet to figure out what temp, voltage, or wattage to vape Space Jam on and it still tastes like literal dirt. I won't be buying it ever again.
Karimah
United States
01/22/2020
Bad
Love the juice ordered on 15th today is 22nd still have not got my order and don't know we're it is or when it will be delivered! Bab Business
James S.
United States
Hello James, We are sorry to hear your order delivery has been delayed. Sometimes USPS delays can happen along the way during shipment. Tracking shows the item still on its way to you. We are more than happy to replace it in the event in doesn't arrive. We will keep in touch. Thanks!
More Links
Contact us
BuyVapor.com LLC
2618 S. 900 W.
South Salt Lake, UT 84119

Call: 844-948-0505
9am to 5pm Mon-Friday

Email: Help@BuyVapor.com
24/7
Sign up to our mailing list
WARNING: This product contains nicotine. Nicotine is an addictive chemical.