60mL - Burst - Straw-Burst
60mL - Burst - Straw-Burst
Burst
description
Imagine a Wonka like field blooming with round tuffs of strawberry taffy. Now imagine you have the "golden ticket" and you get all that mouthwatering goodness in a Vape!
VG/PG Ratio: 80/20
Made in the USA
Material: Chubby Gorilla Bottle
Cap: Child-Resistant Cap 
Ingredients: Propylene Glycol USP, Vegetable Glycerin USP, Natural and Artificial Flavorings
Also found in:
More like this:
Customer Reviews
Write a Review
Ask a Question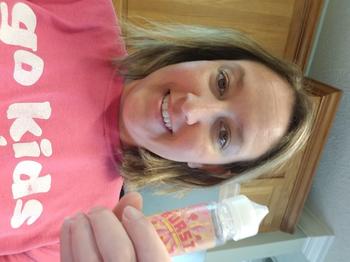 08/13/2018
Strawburst vape juice
I love buyvapor.com, you earn points with every purchase and can get money off your orders depending on your points. Very good pricing. Ships and delivers fast. Good variety of juices that I love and cant buy in the stores.
More Links
Contact us
BuyVapor.com LLC
2618 S. 900 W.
South Salt Lake, UT 84119

Call: 844-948-0505
9am to 5pm Mon-Friday

Email: Help@BuyVapor.com
24/7
Sign up to our mailing list
WARNING: This product contains nicotine. Nicotine is an addictive chemical.